Basic (ART) Accelerated Resolution Therapy Training
Number of CE credit hours: 21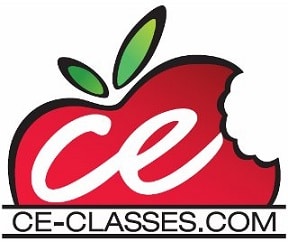 Please note that it is the responsibility of the licensee to check with their individual state board to verify CE requirements for their state.
CE-Classes.com is the provider of (CEs).
"Certificates are awarded online after completion of the workshop. Participants print their own certificate after registering at CE-Classes.com, entering a keycode, and completing an evaluation form."
Continuing Education credit for this program is awarded by CE-Classes.com who is approved by the following licensing organizations.
American Psychological Association (APA) has approved CE-Classes.com to sponsor continuing education for psychologists. CE-Classes.com maintains responsibility for this program and its content.
This course is NOT available for NBCC credit
California Board of Behavioral Sciences. The California Board of Behavioral Sciences, BBS, recognizes relevant course work/training that has been approved by nationally recognized certifying bodies, such as APA, to satisfy renewal requirements.
California Consortium of Addiction Programs and Professionals (CCAPP) Provider Number OS-12-147-0223 Expires 02-2023
California Board of Registered Nursing. CEP 15647 Expires 11/30/2024.
Florida Board of Clinical Social Work, Marriage and Family Therapy and Mental Health Counseling Provider #852 BAP-Expires 3/31/2023
Florida Board of Nursing (CE Provider #: 50-4896) Expires 10/31/2024 Do not send certificates to the Florida Board of Nursing. You must keep this certificate for 4 years.
Texas Board of Social Work Examiners – CE-Classes.com meets the requirements for acceptable continuing education
Texas Board of Professional Counselors – CE-Classes.com meets the requirements for acceptable continuing education
Massachusetts Authorization Number: 2528
New York Social Work Board – CE-Classes.com is recognized by the New York State Education Department's State Board for Social Work as an approved provider of continuing education for licensed social workers #SW-0120.
Ohio Counselor, Social Worker and Marriage and Family Therapist Board – Provider # RCST031201
Rosenzweig Center for Rapid Recovery, LLC is an approved provider of CE for Licensed Mental Health Counselors (LMHCs) in New York State. (Provider #MHC-0150) Expires 10/31/2024
Grievance Policy
RCRR seeks to ensure equitable treatment of every person and to make every attempt to resolve grievances in a fair manner. Please submit a written grievance to RCRR, 12472 Lake Underhill Road #398, Orlando, FL 32828 or Robin@AcceleratedResolutionTherapy.com. Grievances will initially be directed to the training instructor. Grievances would receive, to the best of our ability, corrective action in order to prevent further problems. If you have questions or concerns, contact RCRR at 877-675-7153.
Accommodations for the Differently Abled
This workshop is held in facilities which are in compliance with the Americans Disabilities Act. (Please contact Robin@AcceleratedResolutionTherapy.com if special accommodation is required.)
Conflict of Interest – "There are no known conflicts of interests for this workshop"
"Licensed Professionals should contact their regulatory board to determine course approval.